WHO IS TEG?
Improving the quality of life through clean energy
Sustainable energy sources for a more
prosperous society
Sustainable electricity from Tokyo Electric Generation
We draw on decades of experience in the power generation industry to provide comprehensive services including power supply, design, planning, construction, operation, maintenance, equipment repair, and support.
Hydroelectric power

Our 77 hydroelectric power plants are in operation 24 hours a day, producing a total output of approximately 200,000 kW of clean energy.

Micro hydroelectric power

"Micro hydroelectric generation" is a power generation method that harnesses unused energy from existing waterworks.
"Aquaμ"(aqua mu) is a new business model which operates in cooperation with local public organizations utilizing technology developed by Tokyo Electric Generation over the many years.

Wind power

One of the cleanest forms of energy, wind
power excels with no need for a water source.

Woody biomass power

With our partners in forestry, Tokyo Electric Generation is implementing sustainable biomass power generation that helps preserve Japanese forests. Overview
What is clean energy?
Clean energy results in zero or fewer emissions of
substances that adversely impact the environment.
Eco-Friendly

Reduced emission of harmful substances that contribute to global warming.

Safe

Energy that is reliable and safe for individuals and the environment.

Sustainable

Renewable energy sources facilitate environmentally sustainable power generation.
SERVICES AND SUPPORT
In addition to power generation, Tokyo Power Generation offers a variety of services
to the power generation industry, including operation and maintenance of power plants,
consulting, and repowering.
OPERATION AND
MAINTENANCE

We provide operations, management, maintenance, and technical support for power plants.

CONSULTING

Our experienced specialists provide expertise in the development, design, construction, operation, and maintenance of small to midsize hydropower generation operations.

REPOWERING

In repowering (the process of replacing old power stations with new) we not only aim to increase efficiency and output, we are working to preserve precious natural resources.
SPECIALIST GROUP
The Tokyo Electric Generation Company is comprised of professionals with numerous qualifications,
including extensive training, certification, and continued professional development.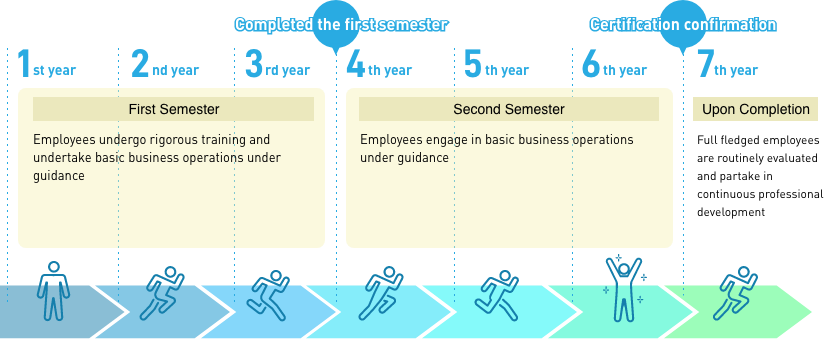 The most power plants in the industry*
* Excluding former General Electric power companies
Our 77 hydroelectric power plants are in operation nationwide, 24 hours a day,
producing a total output of approximately 200,000 kW of clean energy.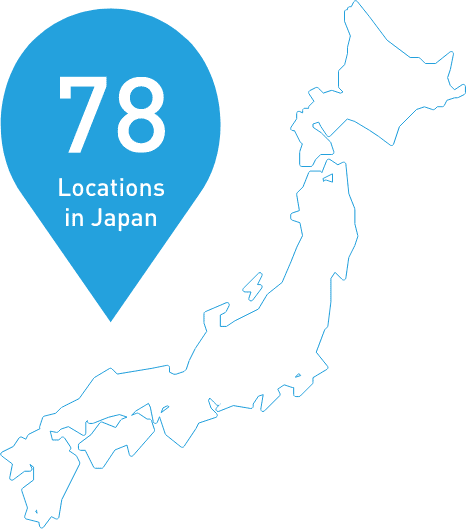 Hydropower Plants Top 10 Maximum Output
Name of
power plant
Location
Opening day
Maximum
output (kW)
Maximum
discharge (m3/s)
Net head (m)
Himekawa 7th
Itoigawa City, Niigata Prefecture
January 13, 1955
43,200
49.00
99.425
Amahatagawa
Hayakawa, Yamanashi Prefecture
October 29, 1977
12,000
6.80
213.60
Obora 1st
Chichibu City, Saitama Prefecture
May 12, 1960
11,900
4.05
341.24
Hikawa
Okutama, Tokyo
July 8, 1931
8,200
9.20
107.70
Tanoiri
Yamakita, Kanagawa Prefecture
April 26, 1978
7,400
12.00
71.871
Tsuchitaru
Yuzawa, Niigata Prefecture
October 1, 1964
7,000
5.50
150.20
Ishioka 1st
Kitaibaraki City, Ibaraki Prefecture
October 1, 1911
5,500
3.90
160.94
Futase
Chichibu City, Saitama Prefecture
February 5, 1961
5,200
7.50
82.63
Urayama
Chichibu City, Saitama Prefecture
November 1, 1998
5,000
4.10
150.76
Tochimoto
Chichibu City, Saitama Prefecture
September 18, 1927
4,500
3.50
163.92
Micro Hydropower Plants Top 5 Maximum Output
Name of
power plant
Location
Opening day
Maximum
output (kW)
Maximum
discharge (m3/s)
Net head (m)
Makuhari
Chiba City, Chiba Prefecture
April 1, 2008
350
1.00
48.00
Kohoku
Yokohama City, Kanagawa Prefecture
October 6, 2006
300
1.35
29.80
Myoden
Ichikawa City, Chiba Prefecture
May 1, 2008
300
1.00
37.00
Kitafunabashi
Funabashi City, Chiba Prefecture
February 1, 2014
235
0.90 / 0.754
28.0 / 14.12
Akasakayama
Hiwazaki City, Niigata Prefecture
February 1, 2016
198
0.389
80.00
COMPANY PROFILE
Company name

The Tokyo Electric Generation Co., Ltd.

Business content

Power generation and sales of electricity
Contracted operation and maintenance of power generation equipment
Engineering, consulting and sales of technology, know-how and information related to power generation equipment
Sales and leasing of power generation related equipment, machinery and equipment and systems
Worker dispatch business
Business related to each of the preceding items

Founded

July 23, 1928

Capital

12.5 billion yen

Shareholders

TEPCO Renewable Power Co., Ltd./Toyota Tsusho Co., Ltd./Eurus Energy Holdings Co., Ltd.

Number of power plants

77

Maximum output

186,820kW